Posted on
By Maxima Kitchen Equipment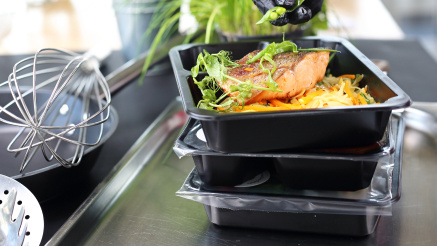 If you work a lot with fresh products, investing in a good tray sealer is a valuable addition to your kitchen.
What can I do with a tray sealer?
A tray sealer or tray sealing machine is widely used in the professional kitchen for leak-free packaging of fresh products in preformed trays and trays. Because food is packed airtight, customers can take it home spill-free and your display case looks well-organized and attractive. Delivery meals also arrive at their destination warm and without leaking or spilling. In addition, with a tray sealer you ensure that raw products and prepared dishes stay fresh in the refrigerator.
Ideal for fresh products
You can package many different products with a tray sealer. Maxima has a suitable packaging solution for every product.
For example, you can seal the following products leak-free:
| | |
| --- | --- |
| Raw and prepared meat | Soups |
| Fish and shellfish | Sauces |
| Rice and dough products | Complete meals |
| Vegetables and fruit | Dairy products |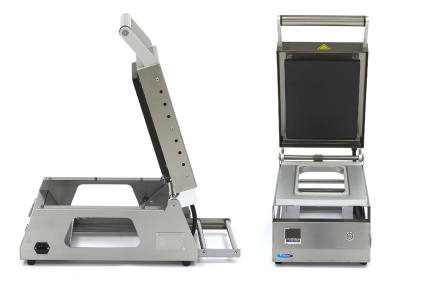 Advantages of working with tray sealers
If you choose to work with tray sealers and package food in preformed trays or trays in a leak-free manner, you will have a number of advantages.
Hygienic
Hygiene plays an important role wherever food is handled. By sealing food and packaging it airtight, bacteria do not stand a chance. In addition, the stainless steel construction and lid of the tray sealer can withstand frequent and thorough cleaning, so that you always work with a hygienically clean device. The heated sealing plate has a non-stick coating and is easy to wipe with a cloth. After each cleaning, dry all parts of the device with a soft cloth. All devices that Maxima supplies are built with hygiene and safety in mind and meet the strict standards and requirements set by the food industry.
Food is fresh and can be kept for longer
Food that comes into contact with air spoils more quickly. By using a tray sealer, you ensure that meals and products remain fresh and shelf-stable for longer because the trays are sealed airtight and leak-free.
Saving space
The preformed trays and trays are ideal for stacking in the refrigerator. This not only creates an overview, but also saves essential space. An extra plus: the shelves and showcases in the shop or butcher shop also look organized and attractive with sealed pre-packaged products.
Easy to operate
The Maxima table-top tray sealers are easy to use and have a compact design and semi-automatic operation. You place the correct mold in the device, set the temperature and put the filled dish in the mold. To seal the bowl, pull the foil over it and press the lid down. The sealing foil only seals on the closing edges of the trays and after five seconds you have perfectly sealed packages.
Always suitable packaging
No product is the same and has the same shape. Naturally, this has been taken into account when manufacturing the tray sealer. The kitchen appliances are easy to expand with suitable molds that you can change quickly and easily. At Maxima you will find small and large trays, square and round packaging, as well as trays with multiple compartments for packaging meals, for example.
Maxima offers a suitable packaging solution for every size.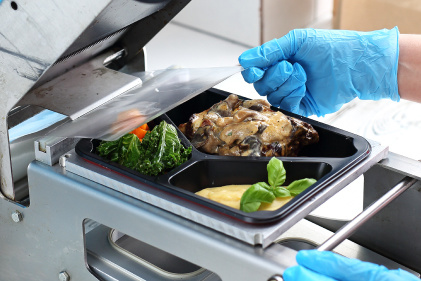 Tips for buying a tray sealer
Tray sealers are available in different sizes. Determine before you purchase what kind of containers, bowls and trays you want to use. In addition to the device, you also need a suitable mold that fits the bowl of your choice. Of course, the molds can be changed quickly to close different types of shells. When placing the tray sealer in the kitchen, it should not be too close to a heat source, such as an oven, radiator or stove. To be able to clean the kitchen appliance, ensure easy access and at least 10 cm of space around the tray sealer.