Posted on
By Maxima Kitchen Equipment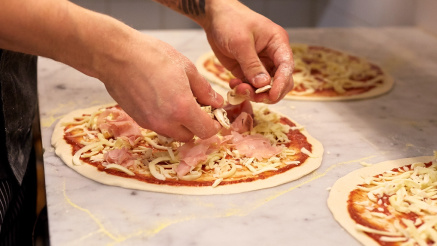 Do you want to start your own pizzeria? How can you best tackle this? To do this, follow the eight steps below to start a pizzeria.
Pizza is extremely popular, both to eat in a restaurant, to order or to pick up. Opening a pizzeria can therefore be a good investment, as long as you prepare it well. There are a lot of things to keep in mind: the menu, the location, the equipment, your staff, the marketing, etc., etc.
Step one: Shape your menu
Pizza is hot & happening, that means you have competition. With pizzerias on almost every street corner, it is therefore important that you stand out. The menu is crucial for this. Make sure that your pizza is unique and tastes great. High-quality, fresh ingredients are important for the taste, and you can also experiment with different toppings to create innovative pizzas. When you shape your menu at an early stage, you also form a good basis for refining your style and brand (step two) and you get an early idea of which catering equipment you need (step six).
Step two: Develop your style and brand
Coming up with a promising concept is important for visualizing your restaurant, writing your business plan and obtaining financing. Which style do you want to convey? Think up your concept and really develop your own brand. Have this also connect to your menu. In addition to the restaurant, consider a delivery and collection service. This is how you attract different types of customers. All these decisions affect your location (step three) and the required start-up financing (step four).
Step three: Find a great location
Try to find a location where there aren't many other pizzerias. Some healthy competition can't hurt, of course, but you also don't want to be overshadowed by the neighborhood's most popular pizzeria. Find a place that is clearly visible. If possible, choose a location with a view of a busy street, busy foot traffic or many parking spaces. Also see if your style and brand suit the environment and residents of the location you have chosen.
Step four: View the options for loans and financing from your pizzeria
How much start-up financing do you need to start your pizzeria? For this, take into account all the start-up costs and the costs that are required to run them in the first year. Make a broad estimate of the costs for this. Many new restaurant owners underestimate how much it costs to open a restaurant. Add an extra 15 to 25 percent to your budget for unforeseen expenses. It will help you get through the crucial first year. In addition to your own investment, consider applying for loans.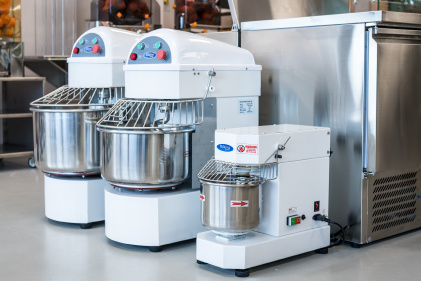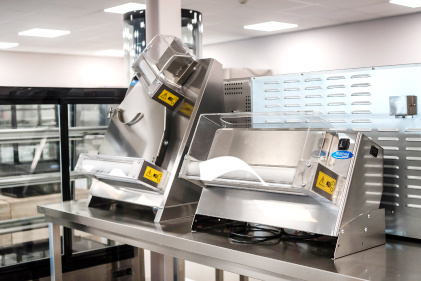 Step five: Write a business plan for your pizzeria
A business plan is essential for structuring your company, organization and obtaining financing. Start with a brief description of your company and your mission. Record your objectives, a corresponding action plan and determine which products and services you offer. Include a market analysis and a list of suppliers in your business plan. Also provide an estimate of your expenses and potential income. When calculating your start-up costs, take into account rent, utilities, equipment and supplies, kitchen inventory and marketing material. Also determine whether you buy or lease catering equipment.
Step six: Select high quality catering equipment
The pizza equipment required for your pizzeria depends on your restaurant concept, but there are some essential items that every pizzeria needs. A good quality pizza oven is such an essential device. You need a professional pizza oven or a brick oven for this, depending on your method of preparation. You also need professional cooling equipment to keep all ingredients at a safe temperature, such as a pizza workbench. You can use spiral kneaders, rolling pin or planetary mixers to make the dough. And for making the pizza sauce, a baking wall with a cooking line is essential.
Step seven: Hire qualified personnel
Your employees become the face of your pizzeria. So seek out staff who will represent your case well. It is important that customers feel comfortable when dealing with your staff. Also look for potential employees who are genuinely interested in becoming part of your restaurant. If they care about the success of your pizzeria, they will also work with more passion. Furthermore, it is of course also important that your kitchen staff have some knowledge of pizzas and know how to handle pizza equipment.
Step eight: Promote your new pizzeria
Launch your pizzeria in a fun way, with a large opening or attractive promotions. Make sure your city or neighborhood knows about your new pizzeria. Also be found online. Create an attractive website that reflects the concept of your pizzeria. Ensure that all necessary information is on it: such as the address, telephone number, opening times and menu. Also use social media and tempt your (potential) customers with high quality photos of the food, photos behind the scenes and information about your pizzeria.