Posted on
By Maxima Kitchen Equipment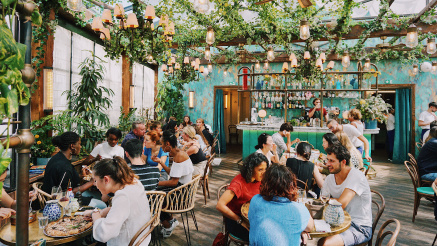 A Corona pandemic, disappointing terrace weather, or an increased beer price... With a catering business, a "financial challenge" is never far away. So, some extra profit is most welcome. That's why we give you six tips that almost any restaurant, café, or lunchroom can apply. Easy and direct to implement.
Tip 1: Focus
In short: Reduce your menu. In your kitchen, a too extensive menu leads to an unnecessary workload. With a clear menu, you also make it easier for your guests and the waiting staff. With a clear focus, your chefs need less time for preparation, so you can serve all your guests with a small team!
Ask yourself: how much extra do you really get from all those choices in the menu? Are there really so many (often minimal) variations needed on that sandwich or salad? For example, try to calculate with which 30% of the menu you realize 70% of your turnover. It also makes purchasing easier because you have better insight into how much you need.
Fewer dishes = Fewer ingredients = Less waste = More profit.
You can of course do the same thing on your drinks menu.


Speaking of the menu: No matter how extensive the menu is, your guest looks at the menu for an average of 109 seconds. Too much choice, therefore, will get your guests stressed-out. Make sure your menu is clear and uncluttered. It is important that all your dishes can be seen at the same time. A beautiful menu is nice, but the ease of use is more important than the appearance. So, use a clear font on a quiet background so that it can be read by everyone.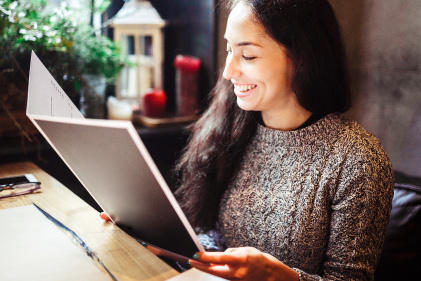 Tip 2: Purchase locally
Nothing better than a dish with local ingredients or a local speciality beer. Guests love the story behind your menu. Why is this beer on the menu, and where does that delicious goat cheese come from? The visit of your guests thus becomes more of an experience than just a visit. Your guests are willing to pay just that little extra for this.
Of course, you also support the local entrepreneur, who will greatly appreciate this. That gesture will surely pay off in the future. Another additional advantage: by using local ingredients you can distinguish yourself from your competitors. You can create your signature dish: your unique twist to your dishes.
Tip 3: Combine
Surprise your guests with a combination of food and a drink. You can offer a tasty speciality beer in combination with a hamburger, for example. This ensures a higher receipt amount per guest. Also, think of a bucket of beers in addition to offering a single beer. Look at what you already have on the menu and look for combinations there. In this way, you also introduce your guests to the items that they normally would not order "separately" from their drink.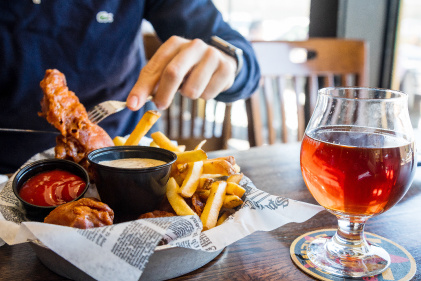 Tip 4: Efficiency
It is currently hard to find good staff. Therefore, make sure that your team can function optimally. For example, you can already make a difference with a user-friendly cash register system or kitchen equipment that reduces manual work. Think of an automatic citrus juicer, a hamburger press, or a potato peeler. In this way, everyone spends their time optimally where it is needed.
Tip 5: Organize
Unfortunately, events with large groups of people are not yet possible. But there is always something fun to organize on the quietest day that fits within the COVID rules and regulations. With little time, expenses and effort, you can quickly set up one of the following small events:
Extremely popular last couple of years. A pub quiz or music quiz, even during the lock down we happily continued with online quizzes. Complete quizzes with funny and topical questions can be found on the internet, or you can even hire quiz masters who bring their own quiz. Come up with some nice prizes (such as a voucher of your catering business), organize it a few times a year, and you have a group of returning guests.
-Wine Tasting/Beer Tasting
It is always nice when something interesting is told about a specific wine or beer, and that your guests can buy their favorite afterwards. Wine or beer, in both cases they are of course perfect to be served with snacks or small dishes!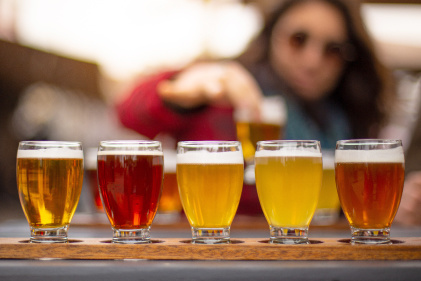 -High Tea
A High Tea is also perfect for organizing at the quieter parts of the day. How about a High Beer or a High Wine? Of course with matching snacks and dishes.
-Workshop 
Cooking workshops have been a success for a while. You don't have room for it in your kitchen, or would you rather have your guests on the other side of the bar? There are plenty of alternatives. Think of a painting workshop, coffee & barista workshop, or making sushi. You can even consider a clay or knitting workshop. The crazier, the better; After all, the point is that your guests are busy creating something with their own hands and of course have something tasty to eat and to drink.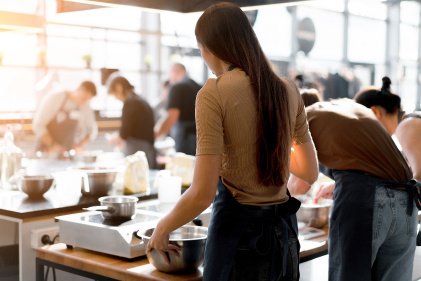 Tip 6: Increase your prices
A no-brainer. After a long period of closed establishments, people know where to find the cafés, restaurants, and terraces again. And everyone is craving for it! Don't be too careful with your prices. Thanks to the reports in the media, people are already somewhat prepared for any price increases. You can also test your prices first to see if there's room for an increase. Of course, make sure that you always give sufficient value for money.
And last but not least; enjoy and radiate it! With the end of the lock down approaching, we're all looking forward to getting together while enjoying a snack and a drink. Time to relax together again. Your guests are looking forward to it, and you certainly will too. Show your guests that you enjoy their visit and that you can serve them again. After all, this interaction will pay off which you will see back in your cash register.
Good luck!